PiYo (Pilates/Yoga Fusion) with Pam
Friday, January 21, 2022, 5:30 – 6:30pm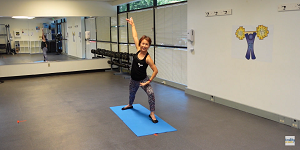 Event Type:
Free Events, Health and Wellness
Presented by:
UC Living Fit Forever Program
PiYo is a mixture of Yoga and Pilates. It is a low impact workout focusing on strength, balance and stretching. Appropriate for all levels. No equipment needed.

Register for the weekly session via Zoom, offered every Friday through December 2022. After registering, you will receive an email confirmation with information on how to join the sessions. Visit the UC Living Fit Forever webpage to find more fitness classes, including in-person HIIT, Strength, Gentle Yoga, and more!