Tai Chi with William Bi
Tuesday, January 18, 2022, 5 – 5:50pm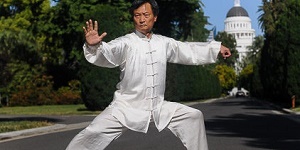 Location of Event:
UC Davis Campus
Event Type:
Free Events, Health and Wellness
Presented by:
UC Living Fit Forever Program
Tai Chi is a complete training system that uses graceful and slow movements to improve balance and strength. It focuses on building up the flow of energy in the body to generate power through methods such as coordination of movement and muscle relaxation. Benefits of practicing Tai Chi include:
It is a safe, adaptable form of aerobic exercise
It is an effective exercise to reduce joint pain
It can reduce stress and improve psychological well-being
Register for the weekly session via Zoom, offered every Tuesday through December 2022. After registering, you will receive an email confirmation with information on how to join the sessions. For more activity offerings, including in-person classes, visit the UC Living Fit Forever website.