Kindness Counts Challenge February 2022
Tuesday, February 1 – Monday, February 28, 2022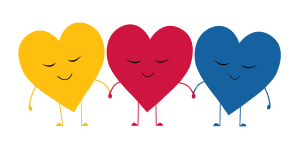 Location of Event:
UC Davis Campus
Contact Phone #:
530-752-6106
Event Type:
Health and Wellness
Presented by:
Staff and Faculty Health and Well-being
Did you know? Regularly practicing kindness has been found to: 
Uplift mood
Buffer against stress
Grow connection
Boost immune system
Curb chronic pain
Join us for a month filled with a variety of ways to cultivate a kindness practice and grow well-being in your life. This challenge will include options to share your journey with others to keep you connected and inspired. 

This challenge will run Feb. 1-28, 2022. Join the challenge today! The first 200 to sign up will receive a participation prize. Visit the Kindness Counts webpage to learn more and join us for an optional challenge kickoff event on Monday, Jan. 31, 12:10-12:45 p.m.