NAS Colloquium: "California Indians: Past, Present and Future"
Tuesday, January 18, 2022, 12 – 1pm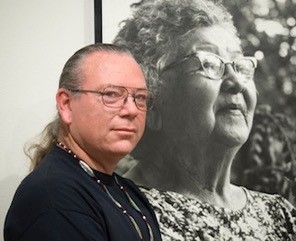 Contact Phone #:
530-752-3237
Event Type:
Academic Dates, Administrative Dates, Forums, Discussions and Information Sessions, Free Events, Lectures and Seminars
Presented by:
Department of Native American Studies
Speaker: Clint McKay (Dry Creek Rancheria Band of Pomo and Wappo Indians) 
This presentation will take you on a journey from pre-contact to present-day life for California Indigenous peoples. Historical trauma continues to impact California Indians in all aspects of their life. Clint McKay looks at present-day struggles for Indigenous communities to retain their sovereignty and ensure intergenerational cultural continuity. There is a great deal of uncertainty in what the future holds for California Indians. The final segment of his presentation seeks to identify the conditions necessary to promote physical, emotional and spiritual health of local Indigenous communities.