Targeting and Publishing your Journal Article in the Humanities and Social Sciences: A Genre-Based Approach
Thursday, March 10, 2022, 3 – 4:30pm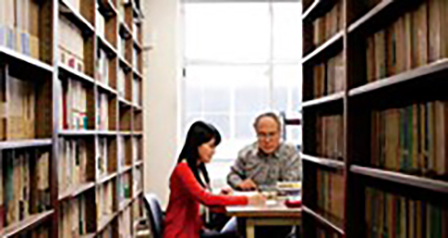 Event Type:
Workshops and Training
Audience Type:
Students: Graduate and Professional
Do you have a seminar paper, conference presentation, or dissertation chapter that you'd like to turn into a peer-reviewed journal article? This workshop, aimed at graduate students and post-doctoral fellows in humanities and social science fields, will take a genre-based approach toward achieving that goal by analyzing previously published articles in targeted journals. We will discuss how to
Assess how your topic is conversant with your field
Find out what editors are looking for
Select an appropriate journal for your subject
Revise your seminar paper, chapter, or presentation
Submit your article
Building from the pedagogy of genre theorist Dr. Amy Devitt and business scholar Dr. Ann Sigismund Huff (Writing for Scholarly Publication, 1998), this workshop will give you strategies to get the most out of your early-career publication(s).
Register: Targeting and Publishing your Journal Article in the Humanities and Social Sciences
Workshop Leader: Nathaniel Williams (Ph.D., University of Kansas, 2010) is the author of Gears and God: Technocratic Fiction, Faith, and Empire in Mark Twain's America (University of Alabama Press. 2018). His scholarly articles have appeared in American Literature, Nineteenth-Century Contexts, Utopian Studies, and elsewhere. He won Honorable Mention for American Literature's Norman Foerster Prize in 2011. He has recently written chapters for Mark Twain in Context (Cambridge, 2020) and The Cambridge History of Science Fiction (Cambridge, 2019). He is Book Review Editor for The Mark Twain Annual.
Sponsored by the University Writing Program and the GradPathways Institute for Professional Development (Graduate Studies).