Racial Justice Speaker Series featuring Maryam Jamshidi, Levin College of Law, University of Florida
Wednesday, January 19, 2022, 12:15 – 1:15pm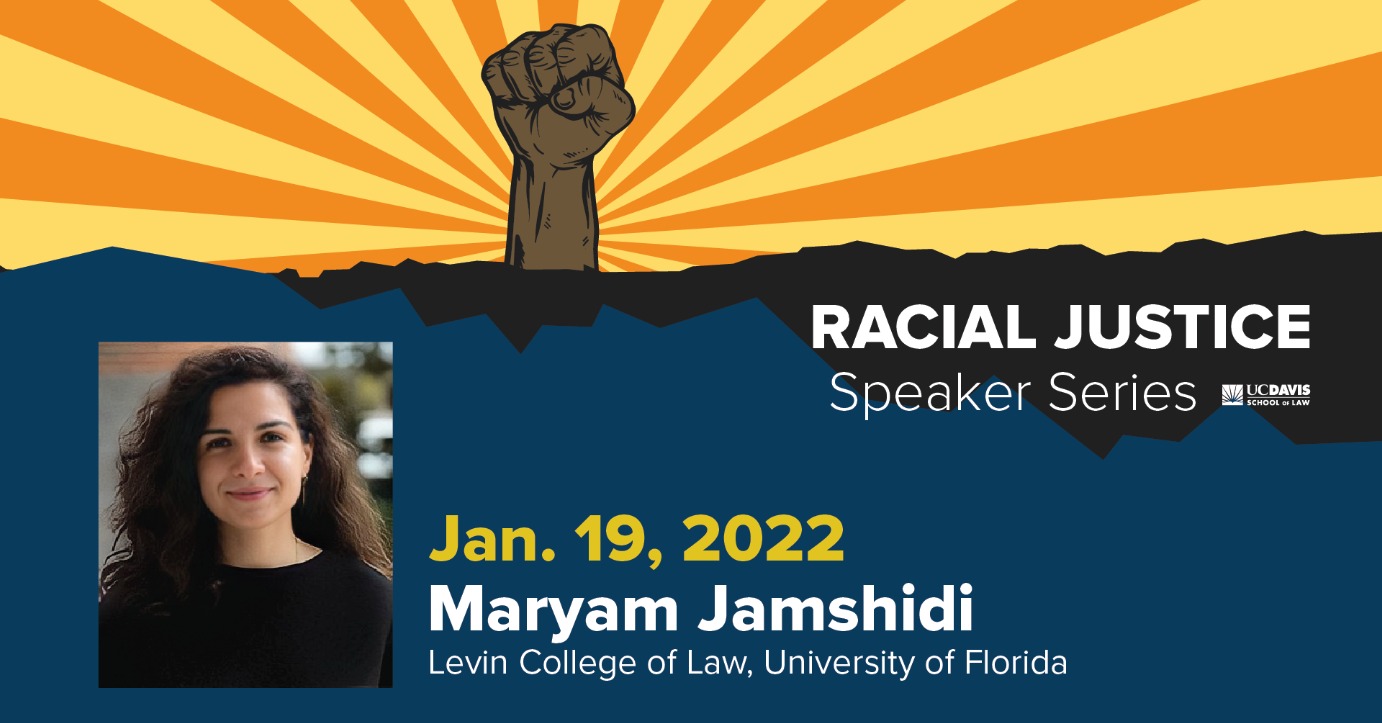 Event Type:
Conferences and Symposia
Presented by:
UC Davis School of Law
"Political Accountability for Discrimination in National Security"
This talk examines the prospects for regular people to hold the government politically accountable for national security policies that undermine civil rights. In particular, it looks at how the rule of law impacts (and sometimes undermines) these political accountability efforts, including for national security programs that are facially neutral but disproportionately impact people of color, as well as programs that are explicitly discriminatory. This talk explores ways the law can better support grassroots efforts to politically check the government for national security policies threatening the interests and rights of people of color.
Professor Maryam Jamshidi teaches and writes in the areas of national security, public international law, the law of foreign relations, and tort law. Her scholarship examines the various ways in which private law, particularly torts, shapes and is transformed by public laws touching on national security and international law matters. In exploring these dynamics, Professor Jamshidi's work draws on political and critical theory, as well as sociology. Her work has appeared or is forthcoming in the Washington University Law Review, the Southern California Law Review, the University of Chicago Law Review, and the University of Colorado Law Review. She also regularly publishes in popular media outlets.
Prior to joining the Levin College of Law, Professor Jamshidi served as an Assistant Professor of Lawyering at the NYU Law School. She also worked as an associate in several leading Washington D.C. law firms, including White & Case, where she worked primarily on issues relating to national security and foreign relations law. Professor Jamshidi clerked for the Honorable Judge Gladys Kessler of the U.S. District Court for the District of Columbia.

REGISTER for Zoom link.