Empowerment for Scholars against Sexual Harassment: Understanding Current Trends and Institutional Climates
Tuesday, November 30, 2021, 3 – 4:30pm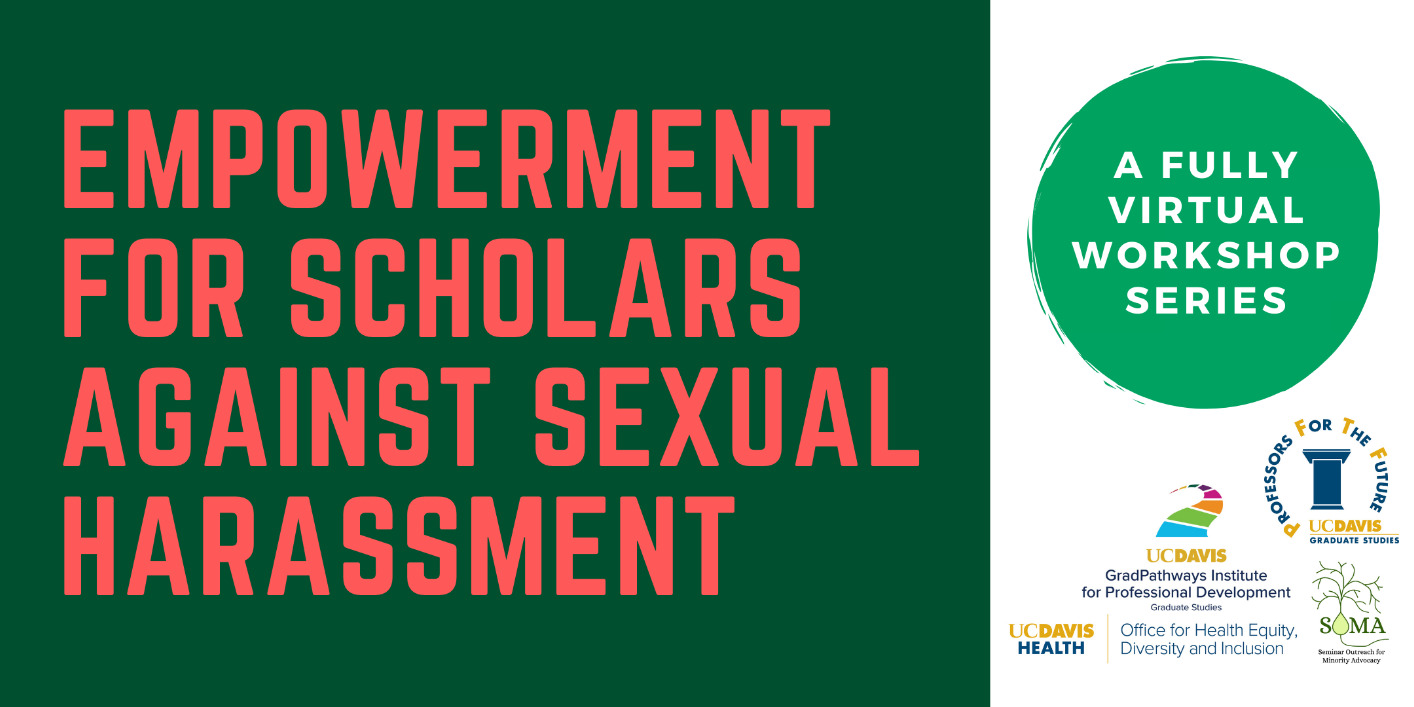 Event Type:
Workshops and Training
Audience Type:
Students: Graduate and Professional
Join us for a virtual interactive workshop series focused on empowerment, transparency, and advocacy! This is the first of three installments happening November 16, 23, and 30. The overarching goal of this workshop is to empower trainees against sexual harassment in academia by understanding the scope of the problem, knowing about rights and possible action plans, and learning trauma-informed mental wellness strategies to promote advocacy for themselves or others.
 
Register HERE
Host: Rose De Kock, Professors for the Future Fellow and Ph.D.  Candidate, Neuroscience.
 
Sponsored by Professors for the Future, GradPathways Institute for Professional Development (Graduate Studies).