UC Davis Veterans Celebration
Tuesday, November 9, 2021, 12 – 1:30pm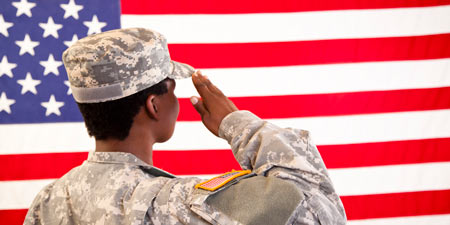 Event Type:
Ceremonies, Receptions, Banquets and Networking
Presented by:
Veteran Constituency Group and other veterans organizations
Organized by Davis campus and UC Davis Health veterans organizations, this will be the sixth annual celebration honoring UC Davis and community veterans. The program is open to all UC Davis veterans — staff, faculty, students, alumni, alumni, and family and friends, along with local community affiliates and supporters. Kelly Ratliff, vice chancellor, Finance, Operations and Administration, will deliver remarks as a distinguished guest. Keynote speaker will be Melissa A. Washington, Navy veterans and founder and CEO of the Women Veterans Alliance. 
The event provides an opportunity to:
Engage with fellow veterans, military affiliates and supporters
Network with campus and community groups and leaders
Share in fellowship and camaraderie in virtual rooms after the keynote address
RSVPs required and can be arranged here (Zoom information will be upon the completion of registration).

Related event on the Davis campus: Yellow ribbons will be tied around trees on the Quad in observance of Veterans Day, Nov. 11. The ribbon display has been a UC Davis tradition since 2011. The Veterans Success Center is calling for volunteers to help tie the ribbons, 10 a.m. to noon Monday, Nov. 8. See separate listing.