Native American Student Union Informational Meeting @ The Native Nest
Tuesday, November 16, 2021, 1 – 2:30pm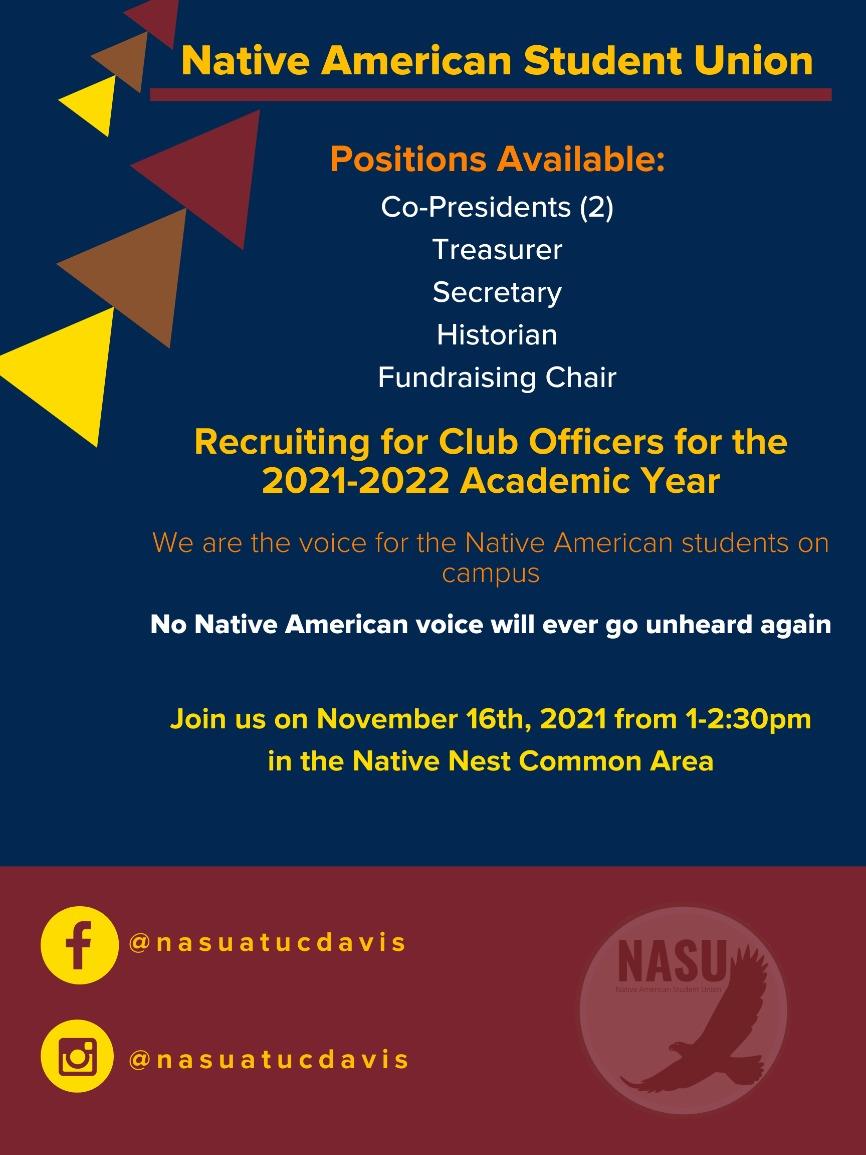 Location of Event:
UC Davis Campus
Event Type:
Forums, Discussions and Information Sessions, Free Events
Presented by:
Native American Student Union
Sponsored by:
Native American Academic Student Success Center @ The Native Nest
NASU is a holistic and academic support group for Indigenous students on campus. As a student-run organization, we are dedicated to promoting cultural and political awareness among all communities, and increasing recruitment and retention of Native students. Through our involvement with the campus and outside community, we strive to build an environment that fosters strong student leadership and empowers Native identity. NASU advocates the sovereignty and self-determination of all Indigenous Peoples throughout the Americas and the world. Come learn more about NASU at the Native Nest!
Food will be served!