Imagining America 2021 National Gathering: The Shape of Us: Water Ways and Movements
Thursday, October 21, 2021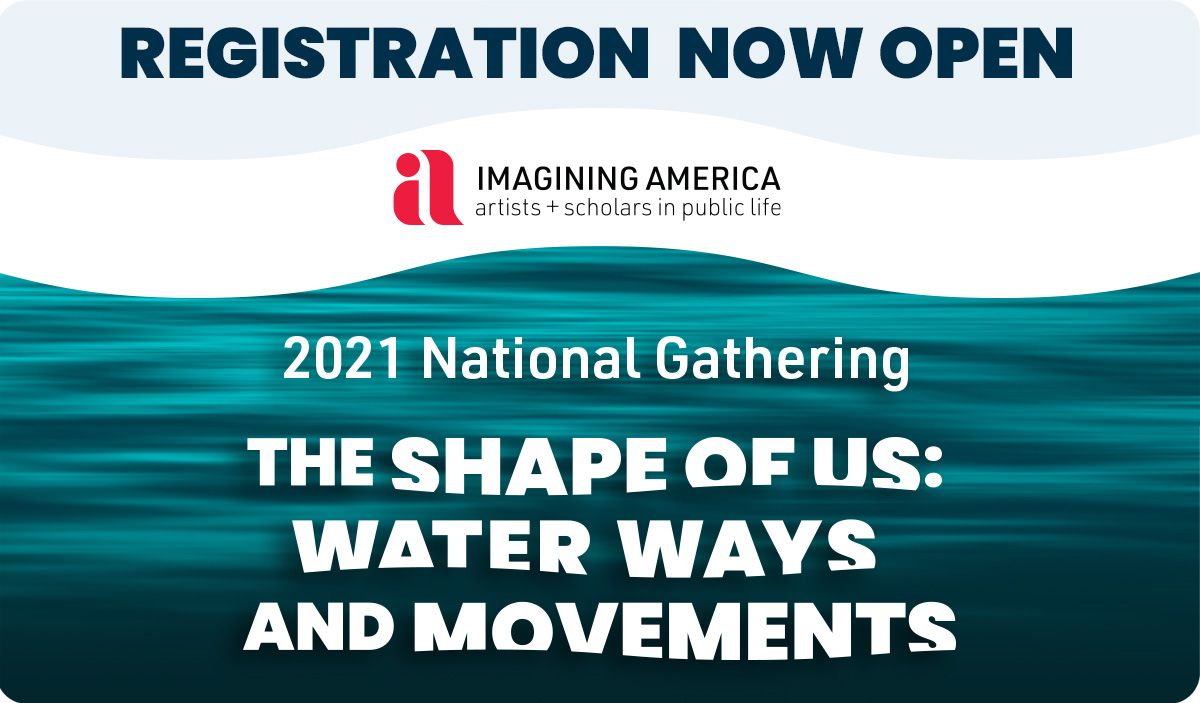 Event Type:
Arts and Entertainment, Conferences and Symposia, Environment and Sustainability, Forums, Discussions and Information Sessions, Special Events, Workshops and Training
Presented by:
Imagining America: Artists & Scholars in Public Life
Imagining America welcomes our national community, members, and friends to join together during our online National Gathering this October 21 - 22, 2021.
Imagining America's 2021 National Gathering invites you on a virtual journey where we'll consider water as both a focus of, and inspiration for, publicly engaged scholarship, creative practices, and cultural organizing. The two-day program will further showcase the work of IA members and research collectives, participatory workshops, and offer connective spaces to network, dialogue, learn, and strategize around ways to build new knowledge and inspire collective imagination towards transformative education and action.