Book Project: The Journey for Liberation and Free Speech at Public Universities
Wednesday, November 3, 2021, 3 – 4pm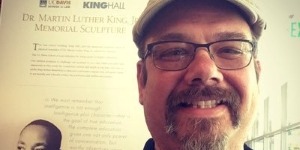 Event Type:
Forums, Discussions and Information Sessions, Free Events, Lectures and Seminars
Presented by:
Joseph Martinez
Sponsored by:
Campus Community Book Project
A talk by Joseph Martinez, Student Expression and Campus Activities Coordinator, Center for Student Involvement.
The 2021-22 book project features a yearlong program around How to Be an Antiracist by Ibram X. Kendi, and the overall theme of social justice in practice. See the calendar.