"Transgressive Segregation in Rice: A Non-Reductionist Approach for Re-Exploiting an Old Science for Novel Adaptive Phenotypes"
Friday, December 3, 2021, 12:10 – 1pm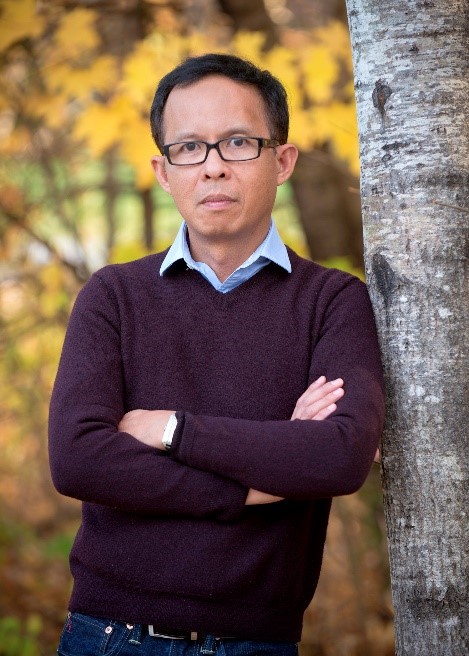 Location of Event:
UC Davis Campus
Event Type:
Free Events, Lectures and Seminars
Presented by:
College of Biological Sciences
Sponsored by:
Plant Biology Graduate Group
Speaker: Benildo de los Reyes, Professor of Genetics and Bayer CropScience Chair, Department of Plant and Soil Science, Texas Tech University
Dr. de los Reyes is currently a Professor of Genetics and Bayer CropScience Endowed Chair in the Department of Plant and Soil Science at Texas Tech University. He also serves as Associate Department Chair for Research and Graduate Studies for Plant and Soil Science. Prior to joining the faculty of Texas Tech in 2016, he held the rank of Professor of Molecular Genetics in the Department of Biochemistry and Molecular Biology, and School of Biology and Ecology at the University of Maine, where he also served as Associate Director of the school. His career in science began during the early days of genomics revolution in rice genetics and breeding at the International Rice Research Institute (IRRI) in the 1980's, where he was part of a pioneering group that investigated the genomic architectures of rice and its wild relatives. Subsequently, with main focus on rice as a plant genetic model, his research accomplishments span three decades of paradigm shifts in plant biology, focusing on genome-enabled investigations of physiological, developmental and evolutionary processes relevant to the mechanisms of how plants adapt to their environment. His research in rice genetics and genomics has been supported by major grants from both federal and international programs including the National Science Foundation, U.S. Department of Agriculture (NRI, AFRI, FAS), Korea Research Foundation, and the National Institute of Genetics of Japan.
His stature as an authority in plant stress physiological genomics has also brought him to serve in a number of grant and scientific advisory panels at the National Science Foundation, U.S. Department of Agriculture, American Association for the Advancement of Science, and several other programs in Korea, Japan, Israel, France, and United Arab Emirates. He currently serves as associate editor of the journals RICE by Springer-Nature, and The Plant Genome by the Crop Science Society of America, and member of the Editorial Board of Nature Scientific Reports by Springer-Nature. He has been teaching courses in genetics, epigenetics, molecular and cellular biology, and plant physiology since 2001.

*also available via Zoom - ucdavis.zoom.us… 
(Contact cbsevents@ucdavis.edu for password)