"Estamos Aquí": Panels and Workshop
Thursday, October 14, 2021, 12 – 1pm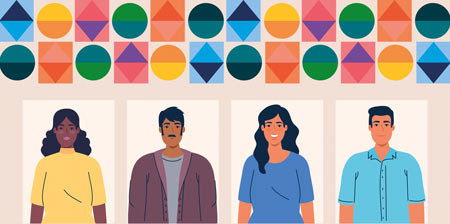 Event Type:
Forums, Discussions and Information Sessions
Presented by:
Jose Ballesteros, Verónica Martínez Cerdeño and Jesús Velázquez
Sponsored by:
UC National Center for Free Speech and Civic Engagement, and the College of Biological Sciences
One of three Hispanic/Latinx Heritage Month programs under the banner "Estamos Aquí" (We Are Here), providing the opportunity to learn the about the journeys of successful Hispanic/Latino leaders, and hear their advice. Coordinated by Alexandra Colón-Rodríguez, postdoctoral scientist, Department of Neurobiology, Physiology and Behavior, in her role as a VOICE Fellow, with funding from the Valuing Open and Inclusive Conversation and Engagement Initiative of the UC National Center for Free Speech and Civic Engagement. She is also the director of the SciComm Faculty Training Program at UC Davis.
Leadership for Change Panel and Q&A — Noon-1 p.m. Tuesday, Oct. 12. See separate listing.
Mentoring for Success Panel and Q&A — With Luis G. Carvajal-Carmona, Elva Díaz and Lina Mendez, all of UC Davis. Carvajal-Carmona holds the Auburn Community Cancer Endowed Chair in the Department of Biochemistry and Molecular Medicine, and serves as the associate director for basic science at the Comprehensive Cancer Center and co-director of the Community Engagement Program at the Clinical and Translational Science Center. Díaz is a professor in the Department of Pharmacology and chair of the Neuroscience Graduate Program. Mendez is the director of Hispanic Serving Institution Initiatives. Noon-1 p.m. Thursday, Oct. 14. Register here.
Culturally Relevant Science Communication — Noon-1 p.m. Friday, Oct. 22. See separate listing.