Homecoming Pep Rally
Friday, October 15, 2021, 12 – 1pm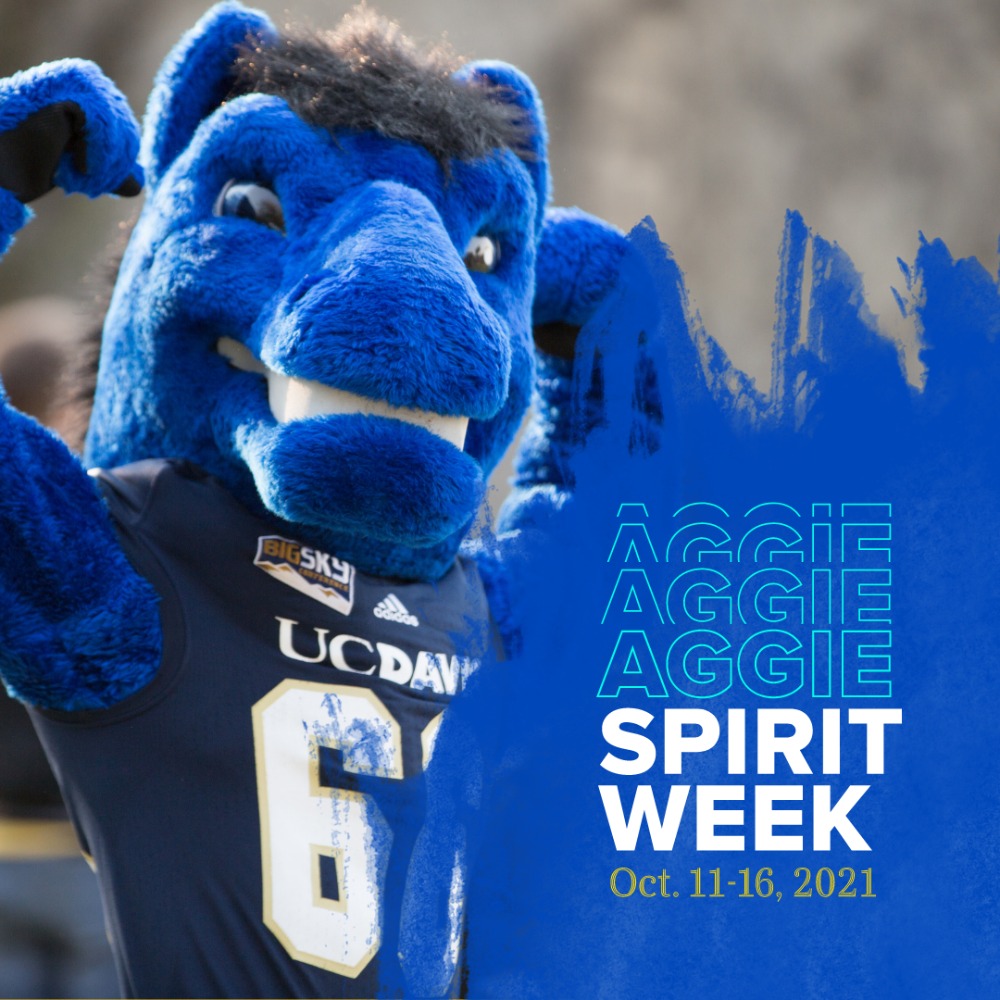 Location of Event:
UC Davis Campus
Event Type:
Athletics and Sports, Family Events or All Ages, Free Events, Outdoor Events, Special Events, Student Organized Events
Presented by:
Student Alumni Association and UC Davis Athletics
Get in the Aggie Spirit at the Annual Homecoming Pep Rally at noon on Friday, October 15. Don't miss the chance to take a selfie with Gunrock, watch our cheer and dance team, play games and dance to the UC Davis Marching Band. Be sure to get to the Pep Rally at noon sharp to snag your free Woodstock's Pizza and Davis Creamery (while supplies last)!
No RSVP required but you can register to receive reminder emails and information.