Shields Library In Person Tour
Saturday, October 16, 2021, 11am – 12pm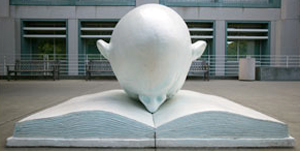 Location of Event:
UC Davis Campus
Contact Phone #:
530-754-8035
Event Type:
Family Events or All Ages, Free Events, Tours
Presented by:
Shields Library
Sponsored by:
UC Davis Library
Tour Shields Library and discover how we support undergraduate students, graduate students, researchers and faculty with our world class collections and library staff. 
There are two tours: one from 11 a.m. - 11:50 a.m. and one from 1 p.m. - 1:50 p.m. 
Each tour has a 30 person registration cap.  Please register here.
Not going to be in town for Spirit Week? Join us for a virtual tour on Wednesday, October 13th, 6:00 pm - 7:00 pm.