Savor: Our First Superfood and the Infant Microbiome
Wednesday, October 27, 2021, 5 – 6:15pm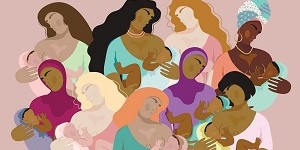 Event Type:
Food and Agriculture, Health and Wellness, Lectures and Seminars
Presented by:
UC Davis Library and the Robert Mondavi Center for Wine and Food Science
Join us for a conversation about the original "superfood" — breast milk — which not only nourishes babies directly; it also feeds friendly gut microbes that support digestion, immune system development, and long-term health. Learn how this amazing biological system works and how an interdisciplinary research team at UC Davis is using a probiotic to improve infant health.
Speakers:
Scientist, writer and advocate Katie Hinde, who explores how mother's milk influences infant development. Her TED talk "What We Don't Know About Mother's Milk" has received nearly 1.5 million views. 
 
UC Davis Professor Bruce German, whose lab investigates how milk and lactation evolved to promote health, growth, strength, and ultimately, survival. He is also director of the Foods for Health Institute at UC Davis and co-founder of Evolve Biosystems, which develops products that support a healthy gut microbiome.
 
Moderator Jennifer Smilowitz studies lactation, milk science, and the gut microbiome across all stages of life. She is a faculty affiliate in the UC Davis Department of Food Science and Technology and associate director of human studies research for the Foods for Health Institute.

Presented via Zoom. Register to receive link.