Book Project: Emergency Response for Food Animals
Wednesday, February 16, 2022, 12 – 1pm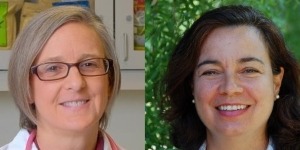 Location:
To be announced (virtual or in-person)
Event Type:
Food and Agriculture, Forums, Discussions and Information Sessions, Free Events, Lectures and Seminars
Presented by:
Michelle Hawkins and Lais Costa
Sponsored by:
Campus Community Book Project
A talk by Michelle Hawkins, Director, California Raptor Center and Professor, Exotic Animal Medicine and Surgery, School of Veterinary Medicine and Lais Costa, Director of Operations, Veterinary Emergency Response Team, One Health Institute and Director, International Animal Welfare Training Initiative, School of Veterinary Medicine.
Express interest here. You will be notified of the event format and location (virtual or in-person). 
The 2021-22 book project features a yearlong program around How to Be an Antiracist by Ibram X. Kendi, and the overall theme of social justice in practice. See the calendar.