Book Project: Race: The Power of an Illusion, Episode 2: "The Story We Tell"
Tuesday, January 11, 2022, 3 – 4:30pm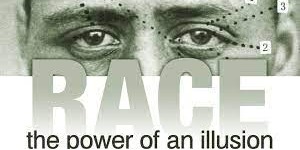 Event Type:
Forums, Discussions and Information Sessions, Free Events, Lectures and Seminars
Presented by:
Christopher Nyugen Pheneger and Thomas O'Donnell
Sponsored by:
Campus Community Book Project and Diversity, Equity and Inclusion Education Program
Screening of Race: The Power of an Illusion, Episode 2: "The Story We Tell," followed by a discussion facilitated by: 
Christopher Nguyen Pheneger, Diversity and Inclusion Educator and Specialist, Office of Campus Community Relations
Thomas O'Donnell, Analyst, Office of Academic Diversity
Register here.
Episodes 1 and 3 will be shown as follows, and also will include discussions:
Episode 1 — "The Difference Between Us," 3-4:30 p.m. Tuesday, October 5, 2021
Episode 3 — "The House We Live In," 3-4:30 p.m. Wednesday, March 9, 2022
The 2021-22 book project features a yearlong program around How to Be an Antiracist by Ibram X. Kendi, and the overall theme of social justice in practice. See the calendar.