Writing the Literature Review: Strategies, Patterns, and Just Getting Started
Friday, October 15, 2021, 2 – 3:30pm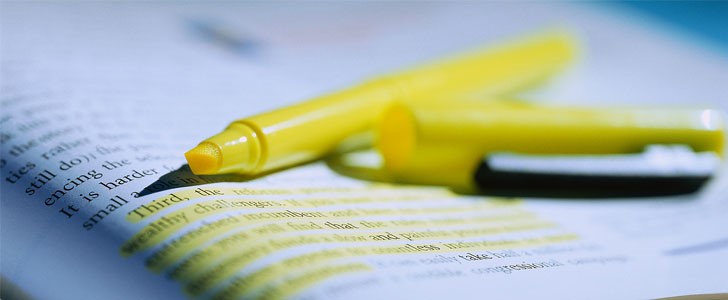 Event Type:
Workshops and Training
Audience Type:
Students: Graduate and Professional
Writing a literature review is a challenging endeavor. It is a type of text that you will use in various types of writing (e.g., as a discrete project in a graduate seminar, in your dissertation, in an article, etc.) and the requirements can change based on your overall task. So, how do you identify what type of literature review you need to write? How do you get started? How do you know when you're ready to stop reading and start writing? How can you synthesize the research you've read into a coherent document that doesn't just read like an annotated bibliography? This workshop, designed for those at the beginning stages of a literature review project, will help you figure out answers to those questions through discussions and through looking at key strategies to writing literature reviews, patterns that will help you organize your writing, and tips for just sitting down and getting started on the project.
Register here: Writing the Literature Review
Workshop Leader: Kathie Gossett (Ph.D. Writing Studies, 2008, University of Illinois, Urbana-Champaign) is a lecturer in the University Writing Program and Associate Director of Graduate Writing Across the Curriculum. Her research interests include Graduate Writing, Digital Dissertations, Multimedia Writing/Composition, User Experience Theory & Practice, and Medieval Rhetoric & Gothic Design. She has published articles in journals such as Kairos and Communication Design Quarterly, and recently co-edited and contributed to The Digital Dissertation: History, Theory, Practice (2021) with Virginia Kuhn. She has also authored several white papers for projects about digital dissertations and graduate writing funded by the NEH Office of Digital Humanities. Kathie has been teaching writing since 1995 at research universities where she developed and taught graduate courses about how to publish as a graduate student and how to get started on the dissertation. At UC Davis she teaches a wide range of classes such as introduction to graduate writing in the humanities and social sciences, technical writing, user experience design and writing, and multimedia writing.
Sponsored by the University Writing Program and the GradPathways Institute for Professional Development (Graduate Studies).