University Credit Union Center Ribbon-Cutting Ceremony
Monday, September 20, 2021, 11am – 12pm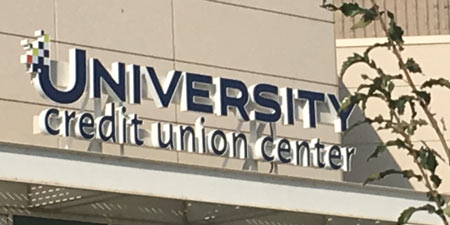 Room:
Plaza outside northeast entrance
Location of Event:
UC Davis Campus
Contact Phone #:
707-206-1303
Event Type:
Ceremonies, Outdoor Events
Presented by:
UC Davis Preferred Partnership Program (UP3)
Everyone's invited to join in this in-person celebration of the UC Davis-University Credit Union partnership and the newly renamed University Credit Union Center. Featuring the UC Davis Marching Band and the Dance and Cheer teams, and a Q&A with Chancellor Gary S. May, University Credit Union CEO David Tuyo, women's basketball head coach Jennifer Gross and Graduate Student Association President Jonathan Minnick. Plus: You could win University Credit Union swag!