UC Davis Virtual GME DEI Open House 2021
Saturday, September 18, 2021, 9am – 2pm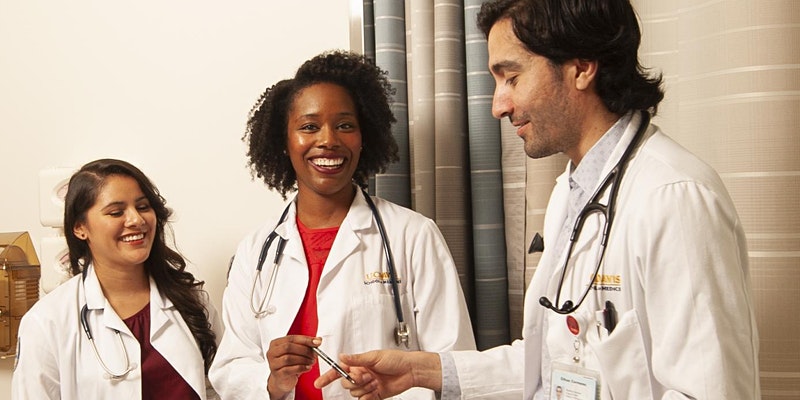 Location of Event:
UC Davis Health (Sacramento)
Event Type:
Forums, Discussions and Information Sessions, Free Events, Health and Wellness
Presented by:
Office of Student and Resident Diversity, Office of Graduate Medical Education (School of MedicineO
The UC Davis Office of Student and Resident Diversity and Graduate Medical Education Office invites all 4th-year medical students and medical graduates who are seeking to begin residency in Summer 2022 to attend our virtual gathering to learn about residency at UC Davis.
Come meet residents and faculty of historically underrepresented backgrounds and engage with leadership from multiple departments. The program will include a welcome from UC Davis Health leadership and an overview of resources and opportunities available to residents.
Residency programs will host breakout sessions to discuss the application process, interviewing tips and program highlights, and provide opportunities to hear from current residents.