Relax and Release: Grounding
Wednesday, December 8, 2021, 12:10 – 12:40pm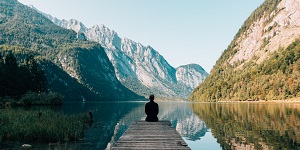 Event Type:
Health and Wellness
Presented by:
Neesha Patel
Sponsored by:
Staff and Faculty Health and Well-Being
Taking time to relax is vital to our health, well-being and optimal functioning. Learn how to activate your body's natural relaxation response. In each session we will explore a particular self-calming skill through experiential exercises that you can try and take with you to use in your life.
Sessions will be held from 12:10 to 12:40 p.m. on the following dates:
Wednesday, Dec. 8 — Grounding
Register here. After registering, you will receive a confirmation email containing information on how to join the Zoom session.