Navigating Change Series
Monday, September 20, 2021, 12:10 – 12:45pm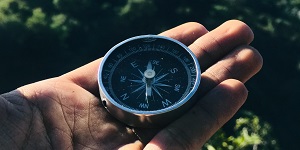 Location of Event:
UC Davis Campus
Event Type:
Health and Wellness
Presented by:
Staff and Faculty Health and Well-being
As we embark upon an unprecedented Fall quarter, how we deal with the transitions we find ourselves in, can make a difference in our health and well-being. Please join us for two sessions of exploring ways to support yourself through some of the changes we are navigating these days – each session will focus on a different skill to help with navigating change.

Time: 12:10-12:45 pm
Session #1 Minding the Gap of Uncertainty: Monday, Sept. 20
Session #2 Overcoming the Negativity Bias: Monday, Oct. 4

Register for the Zoom two-session series. After registering, you will receive a confirmation email containing information on how to join the Zoom sessions.