Mastering Impostor Syndrome
Thursday, January 27, 2022, 1 – 2:30pm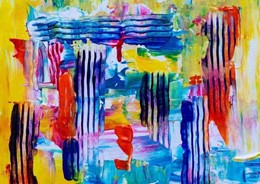 Location:
Graduate Center, 1220 Walker Hall (Gibeling Room)
Event Type:
Workshops and Training
Audience Type:
Students: Graduate and Professional
After participating in the Impostor Syndrome Workshop, participants should be able to:
Identify the various types of impostor syndrome;
Define the origins of impostor syndrome; and
Engage in practical ways of combating feelings of impostor syndrome

Click on link to automatically register:  Mastering Impostor Syndrome

Workshop Leader: Devin L. Horton, PhD, is the Graduate Diversity Officer for STEM disciplines at UC Davis.  With nearly 10 years of experience in teaching and program development, Dr. Horton has a strong background in mentoring and student success.  A Los Angeles native, Dr. Horton was the first in her family to attend college and the only one to earn a Ph.D. She obtained her B.S. in Biology from Tuskegee University and her Ph.D. in Cellular and Molecular Biology from the University of Michigan.  It is her experience as a first-generation, socioeconomically disadvantaged student that fuels her passion for providing effective and comprehensive student support.

Sponsored by UC Davis Graduate Diversity and the GradPathways Institute for Professional Development (Graduate Studies).