Getting to the Point: Communicating the Value of Your Research
Thursday, December 2, 2021, 10 – 11:30am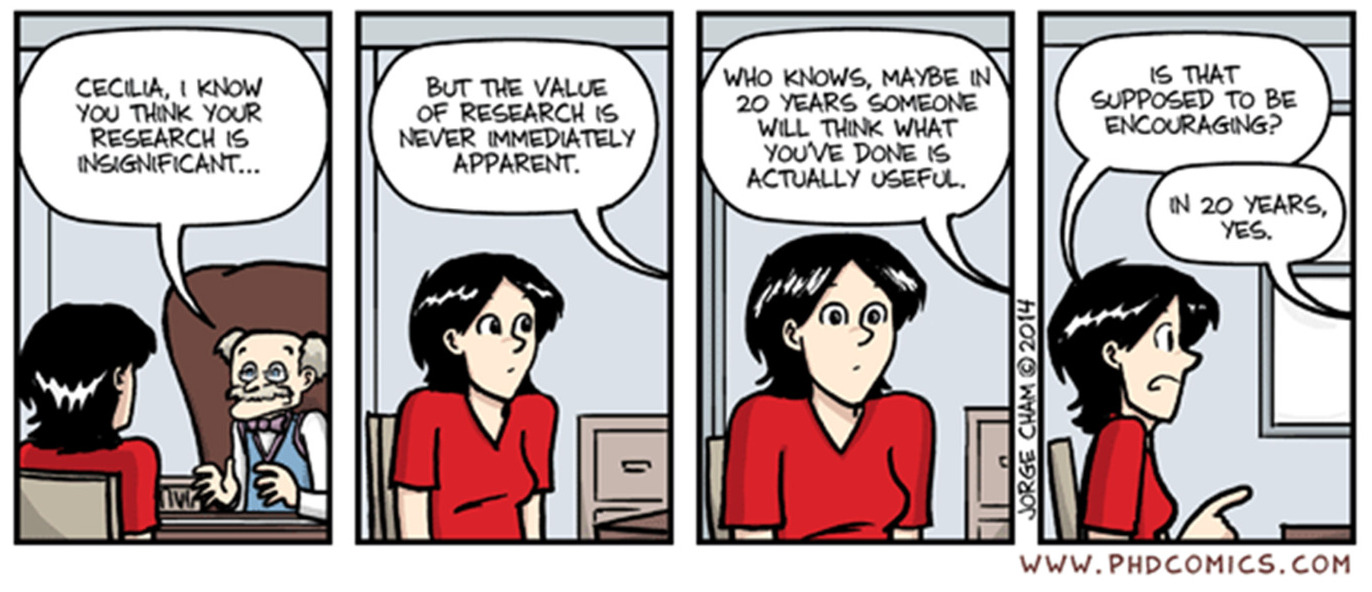 Location:
Graduate Center, 1220 Walker Hall (Gibeling Room)
Event Type:
Workshops and Training
Audience Type:
Students: Graduate and Professional
Do you do great research but feel like nobody gets it but you?
Are you having trouble having people connect with your research?  
Would you like to be able to better share the value of your work to those outside your area of expertise?
Join us for a 60-minute workshop that will help you uncover the broader relevance of your work, connect with varied audiences, and communicate what you do and why it matters.  You will even be prepared to compete in research-focused competitions like Grad Slam!
Click here to automatically register: Getting to the Point: Communicating the Value of Your Research
Speakers: Teresa Dillinger, Ph.D., Director, and David Blancha, Ph.D., Assistant Director, GradPathways Institute for Professional Development
Sponsored by the GradPathways Institute for Professional Development (Graduate Studies).