Constitution Day Program: Student Free Speech
Friday, September 17, 2021, 1 – 2:30pm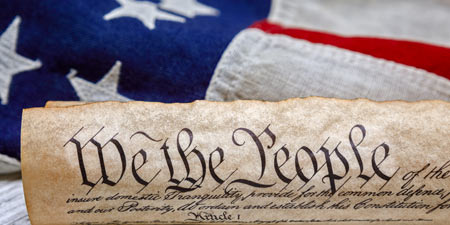 Location of Event:
UC Davis Campus
Event Type:
Forums, Discussions and Information Sessions, Free Events
Presented by:
California Leadership-Access-Workforce, or Cal LAW
This remote program starts with a video, We the People, about the signing of the Constitution, Sept. 17, 1787, at the Constitutional Convention in Philadelphia, and then moves into a discussion with Kevin R. Johnson, dean of the UC Davis School of Law, and Maleah N. Vidal, assistant campus counsel, on the topic of  a recent U.S. Supreme Court case on student free speech. Read Dateline story about Cal LAW and the speakers as well as the court case, Mahanoy Area School District v. B.L.

Register here for the webinar.