Global Learning Showcase: UC-Wide Study Abroad & Internship Fair
Wednesday, October 20, 2021, 11am – 1pm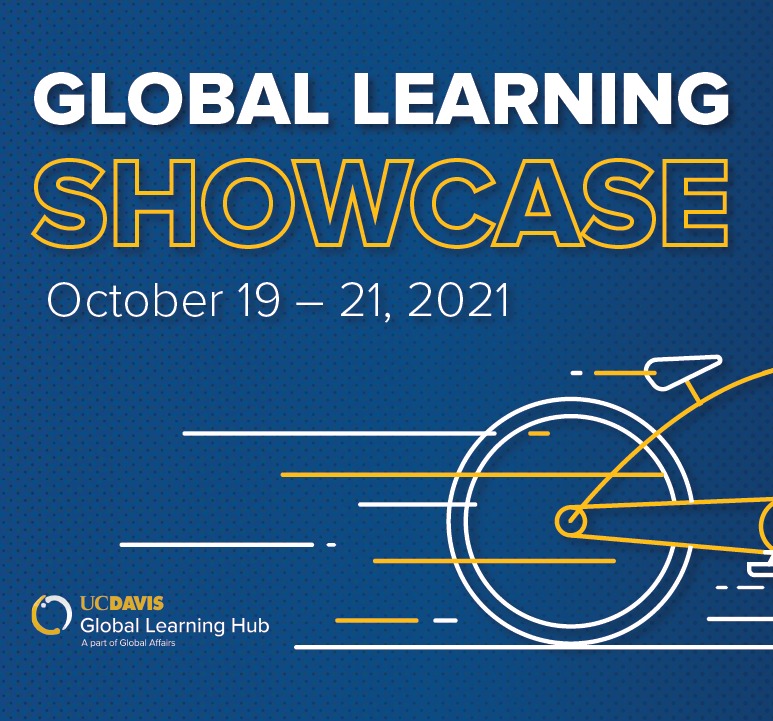 Location of Event:
UC Davis Campus
Event Type:
Fairs, Expos and Exhibits
Presented by:
Global Learning Hub
Join the UC-wide virtual Study Abroad and Internship fair to learn about a variety of programs (virtual, domestic and international) that you can participate on this upcoming summer. 
The format is conversation-based so you have the opportunity to talk with advisors across all UC campuses about their programs and explore opportunities that are best for you. 
This event is part of the Global Learning Showcase. Most of the Showcase are a series of info sessions to learn about global learning opportunities, but the fair allows you to connect and explore opportunities specifically at other UCs in addition to UC Davis.
Students registered for the Showcase will be emailed the link to the fair the morning of the event. Register here.
Explore programs here: globallearning.ucdavis.edu…
Learn more here: globallearning.ucdavis.edu…