Global Learning Showcase
Tuesday, October 19 – Thursday, October 21, 2021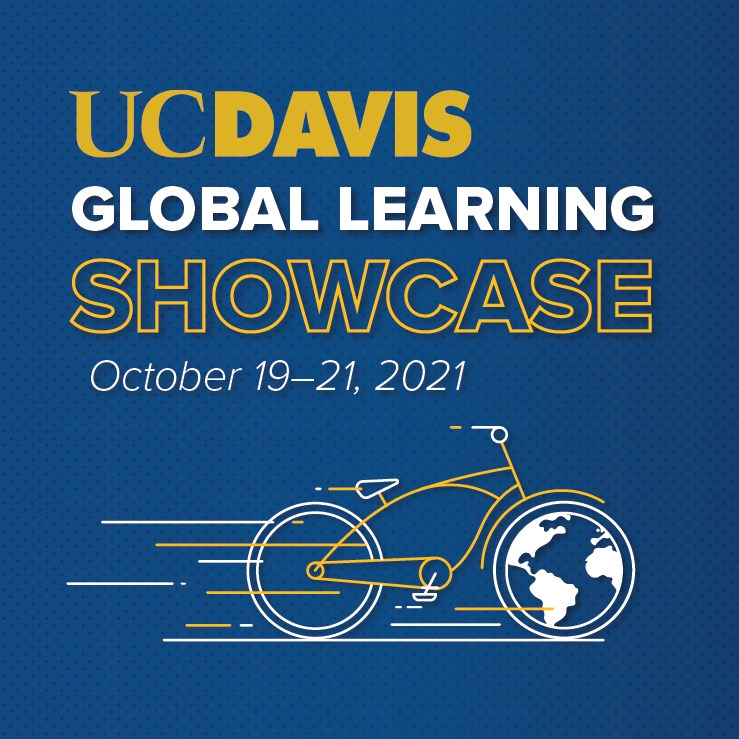 Location of Event:
UC Davis Campus
Event Type:
Fairs, Expos and Exhibits, Forums, Discussions and Information Sessions, Free Events
Presented by:
UC Davis Global Learning Hub
Join us at the Global Learning Showcase, Oct. 19-21, to learn about the variety of ways you can engage globally while at UC Davis and across the UC system!
The Showcase is primarily a series of 1-hour info sessions over the course of three days, exploring opportunities to study abroad, participate in global internships or virtual global programs, or connect globally on campus. 
Every session is a stand-alone event; attend whatever looks interesting to you! All sessions can be found as individual events on this calendar, and explored here. 
Learn more here: globallearning.ucdavis.edu…
See you there!