Zumba with Noriko
Saturday, October 9, 2021, 9 – 10am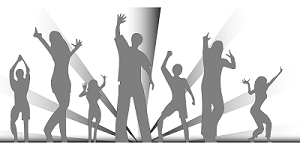 Event Type:
Free Events, Health and Wellness
Presented by:
Noriko Satake, MD
Join Noriko Satake, UC Davis faculty, for free virtual Zumba classes for exercise and wellness. Beginners are welcome to this friendly and fun class. Join the sessions via Zoom, offered weekly on Mondays and Wednesdays from 6-7 p.m., and on Saturday mornings from 9-10 a.m.
Sign on to zoom.com, and select "Join a meeting": 
For Monday classes, enter in meeting ID 948 1654 3517 and passcode 634654. 
For Wednesday classes, enter in meeting ID 960 0803 5373 and passcode 849432. 
For Saturday classes, enter in meeting ID 952 9387 4192 and passcode 213348.