Tai Chi for Beginners
Thursday, August 19, 2021, 12:10 – 1pm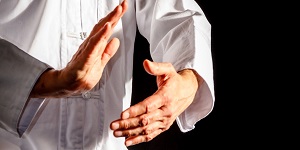 Event Type:
Free Events, Health and Wellness
Presented by:
Staff and Faculty Health and Well-being Program
Join Staff and Faculty Health and Well-being for a 4-week Tai Chi series from Aug. 5-26. Taijiquan (or tai chi) is a meditative martial art that originated in China. In this class, you'll learn warm-up exercises that include gentle stretching and movements that you can learn quickly and adapt to your level of mobility. No special equipment or clothing is needed to practice taiji, a great lifelong practice. Led by Erika Strandjord.
Register for the series via Zoom. Beginner and advanced taiji practitioners welcome. Registrants will also have access to limited-time recordings for extra practice. After registering, you will receive a confirmation email with information on how to join the sessions.