Navigating Change Series
Monday, July 26, 2021, 12:10 – 12:45pm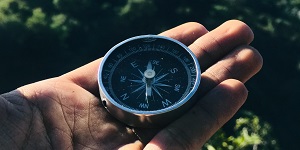 Location of Event:
UC Davis Campus
Event Type:
Health and Wellness
Presented by:
Staff and Faculty Health and Well-being
This summer is a time of change in our work and personal lives. How we deal with the transitions we find ourselves in, can make a big difference in our well-being.  Please join us for a three session series designed with information and experiential exercises to help you develop skills to support you in navigating the changes in your life. All sessions are led by Neesha Patel, PhD, of Staff and Faculty Health and Well-being.
Time: 12:10-12:45 pm
Dates: Mondays, July 12, 26; August 9
Register for the Zoom series. After registering, you will receive a confirmation email containing information on how to join the Zoom sessions.