Financial Well-being: Basics of Personal Finance
Tuesday, September 21, 2021, 12:10 – 1pm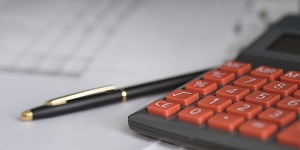 Event Type:
Health and Wellness
Presented by:
Staff and Faculty Health and Well-Being Program
Join Staff and Faculty Health and Well-being and Domenic Noto of University Credit Union for an informative workshop on the basics of personal finance. From managing daily expenses to investing for retirement, this session helps participants set personal finance goals, learn the basics of smart money management, and build a solid financial foundation for the future.

Register for the Basics of Personal Finance webinar via Zoom. Open to all UC Davis community members - staff, academics, students, alumni, and retirees. Visit the Financial Well-being webpage for more 2021 workshops.