Financial Well-being: Becoming a Homeowner
Tuesday, August 17, 2021, 12:10 – 1pm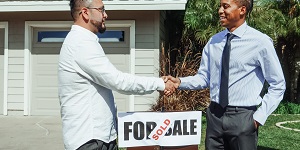 Event Type:
Health and Wellness
Presented by:
Staff and Faculty Health and Well-Being Program
Homeownership starts well before the contracts are signed—preparation is one of the keys to a smooth home buying process. Join Staff and Faculty Health and Well-being and Domenic Noto of University Credit Union for an informative workshop on first-time homebuying. This session covers all major pre-purchase topics such as budgeting, the down payment, credit reports, debt-to-income ratios, and the mortgage lending process.

Register for the Becoming a Homeowner webinar via Zoom. Open to all UC Davis community members - staff, academics, students, alumni, and retirees. Visit the Financial Well-being webpage for more 2021 workshops.