Into the Divide: A Scientist's Career Beyond the Ivory Tower
Wednesday, August 11, 2021, 1 – 2pm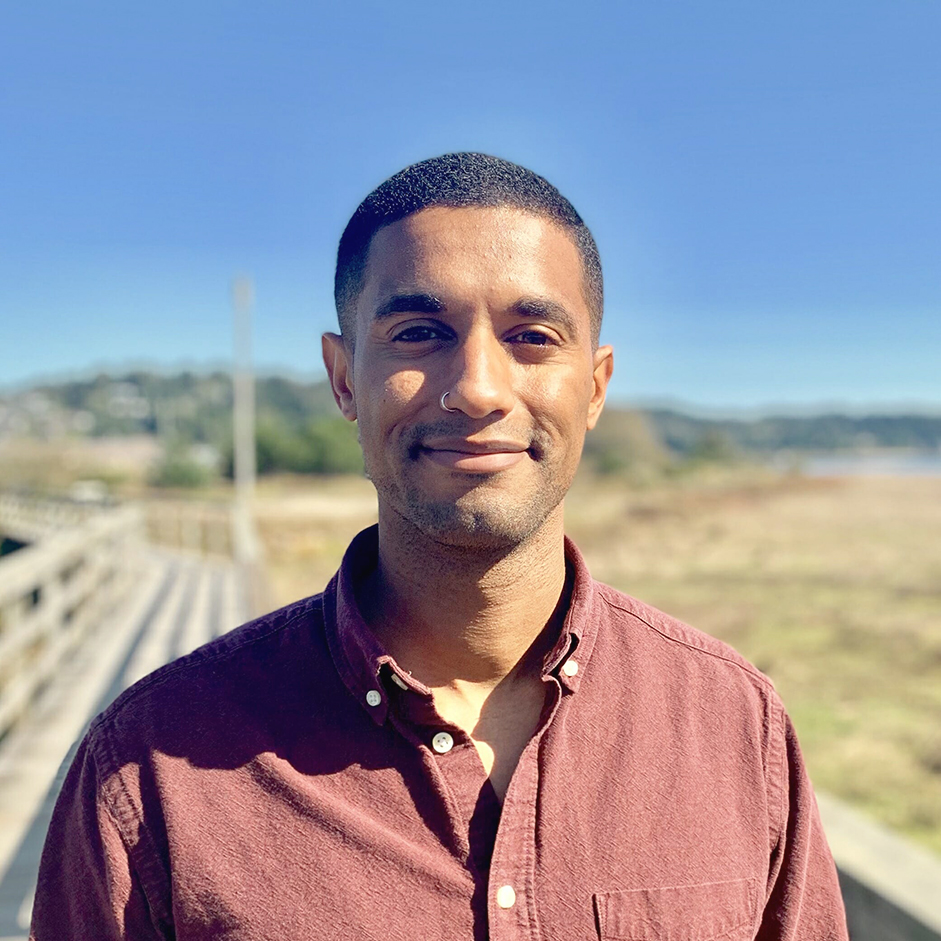 Location:
Bodega Marine Laboratory Zoom Seminar
Event Type:
Lectures and Seminars
Presented by:
Dominique Kone, Science Officer, California Ocean Science Trust
Sponsored by:
Bodega Marine Laboratory John & Mary Louise Riley Seminar Series
Please register for this seminar here

Title: "Into the Divide: A Scientist's Career Beyond the Ivory Tower"
Speaker: Dominique Kone
Science Officer, California Ocean Science Trust
About the Speaker:
Dominique Kone is a Science Officer with the California Ocean Science Trust (OST) working to bridge the divide between marine science, policy, and communities and better the use of science to inform ocean-related decision-making. Dom has worked on several ocean issues (e.g. fisheries management, climate resilience and adaptation, restoration) having previously worked as a funder of marine conservation research projects and a policy advocate for climate-smart wildlife conservation in DC. With an academic background in marine ecology and professional experience in policy, Dom's career has increasingly focused on developing scientific-based solutions to solve challenging problems.
 
Dom holds an MS in Marine Resource Management from Oregon State University, where he evaluated the ecological potential and implications of reintroducing sea otters to Oregon. He also holds a BA in Environmental Studies Science with a concentration in Conservation Biology from Colby College.