Christopher Taylor, piano | Liszt Transcriptions of the Nine Beethoven Symphonies
Sunday, November 7, 2021, 2 – 5pm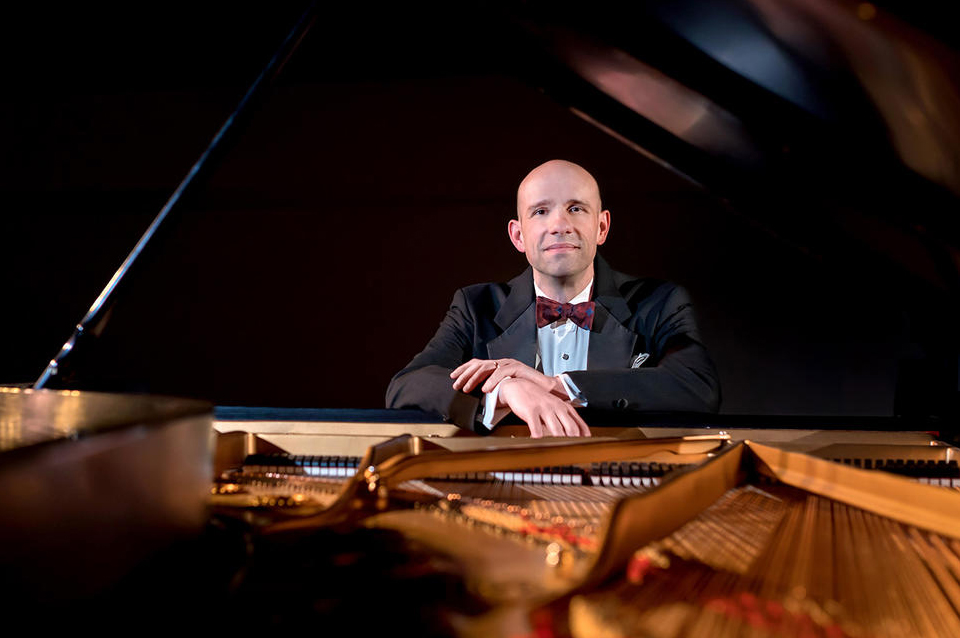 Location of Event:
UC Davis Campus
Event Type:
Arts and Entertainment
Presented by:
Mondavi Center Presenting Program
Legendary pianist Vladimir Horowitz called the Liszt Transcriptions of Beethoven's symphonies "the greatest works for the piano." Who better than pianist Christopher Taylor, an innovative musician acclaimed as "seemingly possessed of superhuman powers" (Los Angeles Times), to tackle these demanding, illuminating works over four concerts. In Taylor's last Mondavi Center appearance, he performed J.S. Bach's Goldberg Variations in their entirety on a rare dual-manual Steinway piano. 
Sunday, November 6, 7:30pm
Symphony No. 1   
Symphony No. 2   
Symphony No. 5   
Sunday, November 7, 2pm
 Symphony No. 4 
Symphony No. 3   
Friday, April 22, 7:30pm
Symphony No. 6   
Symphony No. 7
Sunday, April 24, 2pm
Symphony No. 8   
Symphony No. 9