Still Will Be Heard | Music by Liz Queler & Seth Farber and Book by Liz Queler & Edna St. Vincent Millay
Wednesday, November 17, 7:30pm – Friday, November 19, 2021, 10:30pm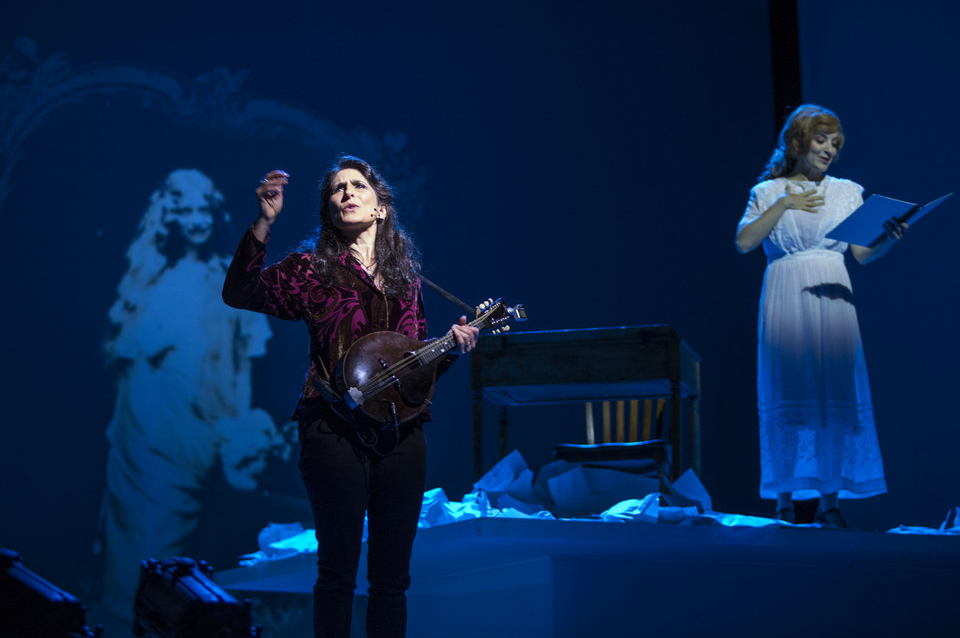 Location of Event:
UC Davis Campus
Event Type:
Arts and Entertainment
Presented by:
Mondavi Center Presenting Program
During her father's last years suffering from Alzheimer's Disease, singer and composer Liz Queler discovered a new and unexpected refuge in the words of the poet Edna St. Vincent Millay. Still Will Be Heard is the culmination of that burst of inspiration and renewed creativity. This music theater piece features 17 of Millay's poems set to Liz and her partner Seth Farber's eclectic blend of folk, rock, jazz and bluegrass music. The songs, interspersed with spoken words culled from the writings of both women, take us on a journey by turns playful, dark, fierce and beautiful.