Jazz at Lincoln Center Orchestra
Wednesday, February 2, 2022, 7:30 – 10:30pm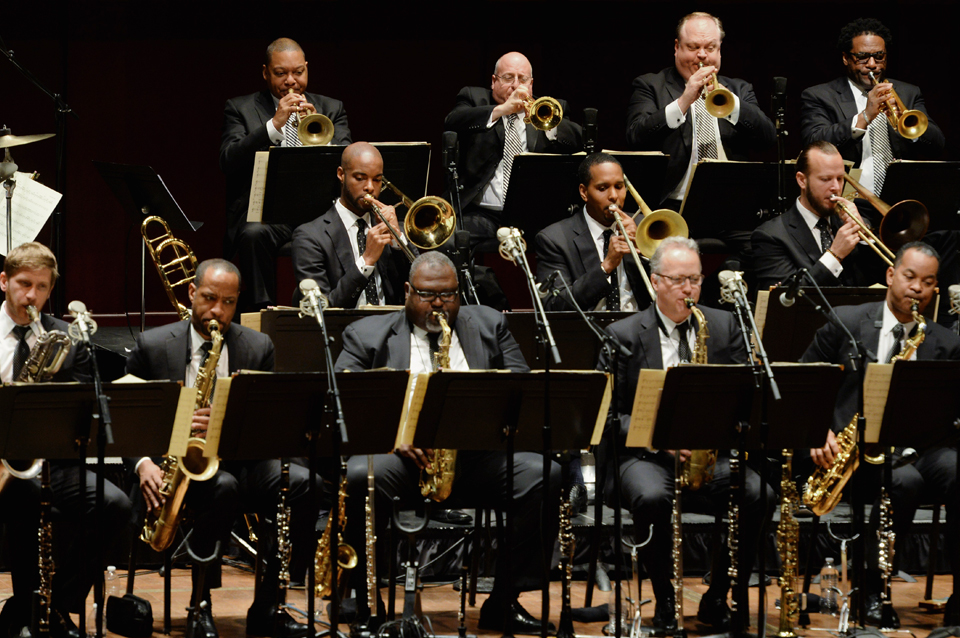 Location of Event:
UC Davis Campus
Event Type:
Arts and Entertainment
Presented by:
Mondavi Center Presenting Program
Led by consummate trumpeter Wynton Marsalis and comprised of 15 of the finest soloists, ensemble players and arrangers, the Jazz at Lincoln Center Orchestra has been hailed as "the greatest large jazz ensemble working today" by the Chicago Tribune. Over his many cherished appearances at the Mondavi Center, Marsalis has compelled and charmed audiences while presenting the full vigor and vision of America's music, as interpreted by some of our finest living musicians. The Orchestra will draw from a repertoire that includes classic Blue Note Records selections and tunes made famous by John Coltrane, Duke Ellington, Gerry Mulligan, John Lewis and more.