Ronald K. Brown and Evidence, A Dance Company | The Equality of Night and Day
Saturday, February 26, 2022, 7:30 – 10:30pm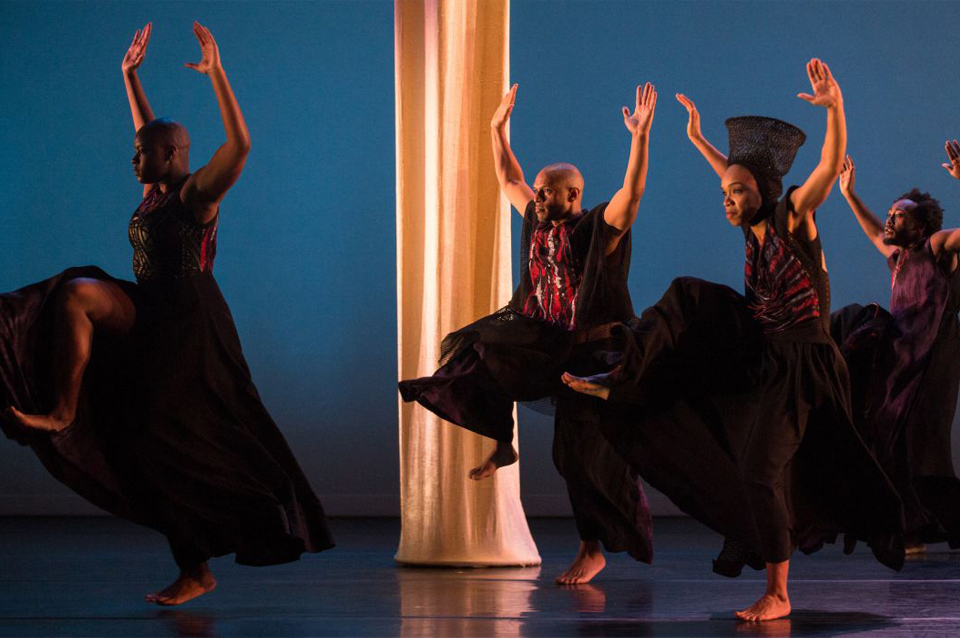 Location of Event:
UC Davis Campus
Event Type:
Arts and Entertainment
Presented by:
Mondavi Center Presenting Program
Founded by Ronald K. Brown in 1985 and based in Brooklyn, New York, Evidence, A Dance Company focuses on the seamless integration of traditional African dance with contemporary choreography and spoken word. Through work, Evidence provides a unique view of human struggles, tragedies, and triumphs. Brown uses movement as a way to reinforce the importance of community in African American culture and to acquaint audiences with the beauty of traditional African forms and rhythms. Equality of Night and Day, a new piece by Brown and Evidence, will make its Mondavi Center debut. 
Equality of Night and Day is a new work by Ronald K. Brown and Evidence examining the concepts of balance, equity and fairness. Initially inspired by John Coltrane's "Equinox," Brown assembled a remarkable team of collaborated to create the piece: an original score from pianist and composer Jason Moran; spoken word elements from poet and activist Angela Davis; a photographic display projected on stage curated by Deborah Willis; costumes designed by Omotayo Wunmi Olaiya, who has collaborated with Brown since 1995; and scenic and lighting design by Evidence's technical director Tsubasa Kamei.