Garrick Ohlsson & Kirill Gerstein Piano Duo
Sunday, March 6, 2022, 2 – 5pm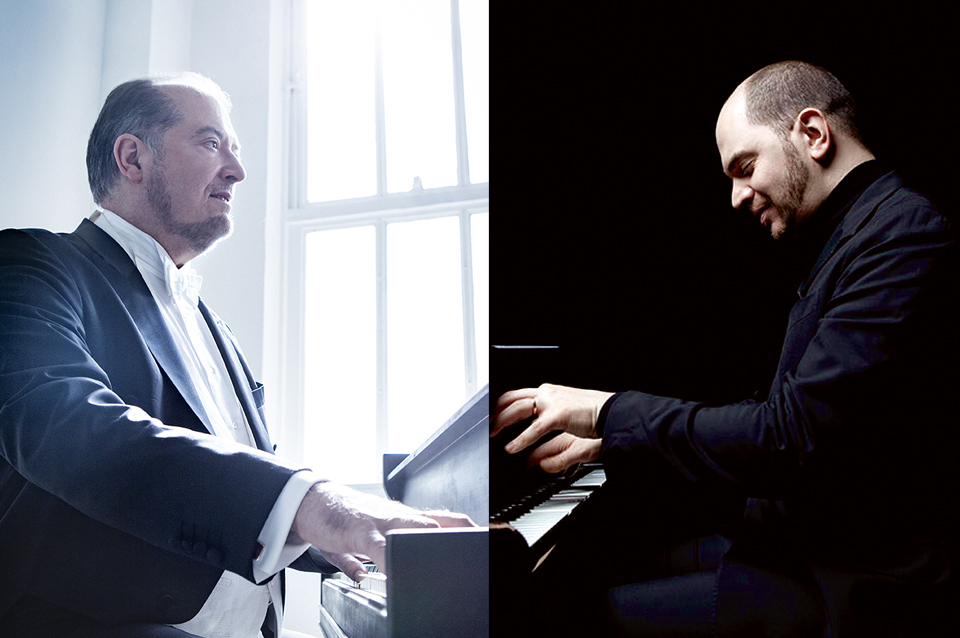 Location of Event:
UC Davis Campus
Event Type:
Arts and Entertainment
Presented by:
Mondavi Center Presenting Program
Busoni: Duettino Concertante 

Rachmaninoff: Symphonic Dances
 
Busoni: Fantasia Contrappuntistica

Ravel: La Valse
Since his triumph as winner of the 1970 Chopin International Piano Competition, pianist Garrick Ohlsson has established himself worldwide as a musician of magisterial interpretive and technical prowess. Kirill Gerstein's playing is distinguished by its clarity of expression, discerning intelligence and virtuosity, and an energetic, imaginative musical presence that places him at the top of his profession. This concert brings the two generational talents together in a program featuring highlights of the two-piano repertoire: Busoni's arrangement of the finale of Mozart's piano concerto in F Major and his homage to Bach, the Fantasia Contrappuntistica; Rachmaninoff's own arrangement of his exhilarating late career Symphonic Dances; and the virtuosic La Valse.