The Big Shift: Lessons Learned in Converting UC Davis Buildings from Steam to Hot Water
Thursday, June 17, 2021, 11am – 12pm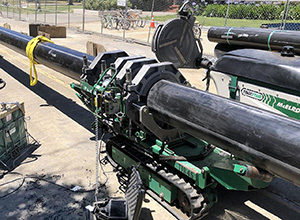 Event Type:
Lectures and Seminars
Presented by:
Energy and Efficiency Institute
The Big Shift is a transformative infrastructure project taking place on the UC Davis campus where building heating systems are being converted from steam heat that is generated by natural gas to hot water that is generated by electricity. The Big Shift will help the university achieve its goal of becoming carbon neutral by reducing reliance on fossil fuel. 
In this special GEM webinar, UC Davis staff and partners will candidly discuss the project to date and lessons learned, including critical design considerations and the importance of stakeholder coordination. There will be plenty of time for discussion and Q&As so please bring your experiences and questions to share.
Register here - ucdavis.zoom.us…