Developing a Collaborative Relationship with Stakeholders
Tuesday, May 18, 2021, 10am – 12pm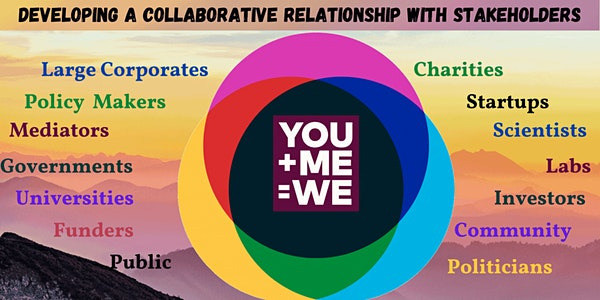 Event Type:
Workshops and Training
Audience Type:
Students: Graduate and Professional
The biggest challenge in translating research findings by the scientific community into commercialization is securing and sustaining the support of key stakeholders. Often, graduate students and postdocs may not have the opportunity for direct engagement with key stakeholders. However, faculty members often must heavily involve a range of stakeholders such as government agencies, organizations, businesses, and individuals interested in your research project outcomes. It is crucial to maintain a positive and open relationship with stakeholders that is mutually beneficial. Therefore, graduate students and postdocs should be trained and should have an early exposure to identify, establish a connection, and effectively communicate the requirements and benefits of a specific research program to various stakeholders. In this workshop, a group of expert panel members discusses common challenges and good practices to facilitate the exchange of knowledge, experience, and best practices to establish a stakeholder relationship that will be of great benefit for future professors and scientists.
Questions?  Contact Dr. Salini Sasidharan salinis@ucr.edu 
Sponsored by Professors for the Future and the GradPathways Institute for Professional Development (Graduate Studies).