"Genetic Conflicts and Seed Biology"
Friday, May 7, 2021, 12:10 – 1pm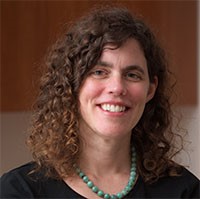 Event Type:
Free Events, Lectures and Seminars
Presented by:
College of Biological Sciences
Sponsored by:
Plant Biology Graduate Group
Speaker: Mary Gehring, Associate Professor of Biology, Whitehead Institute, MIT
Mary Gehring began her scientific career at Williams College, earned her doctorate from the University of California Berkeley in 2005, and continued her studies as a postdoctoral researcher at the Fred Hutchinson Cancer Research Center. Gehring started her lab at the Whitehead Institute and the MIT Department of Biology in 2010. In 2020 she was named the Landon T. Clay Career Development Chair at Whitehead Institute. Her lab is focused on understanding the functional consequences and evolutionary implications of epigenome dynamics during plantdevelopment, with a focus on seeds.
Via Zoom - ucdavis.zoom.us…
Contact cbsevents@ucdavis.edu for password