Seminar: "abolition x communism"
Friday, April 23, 2021, 12 – 2pm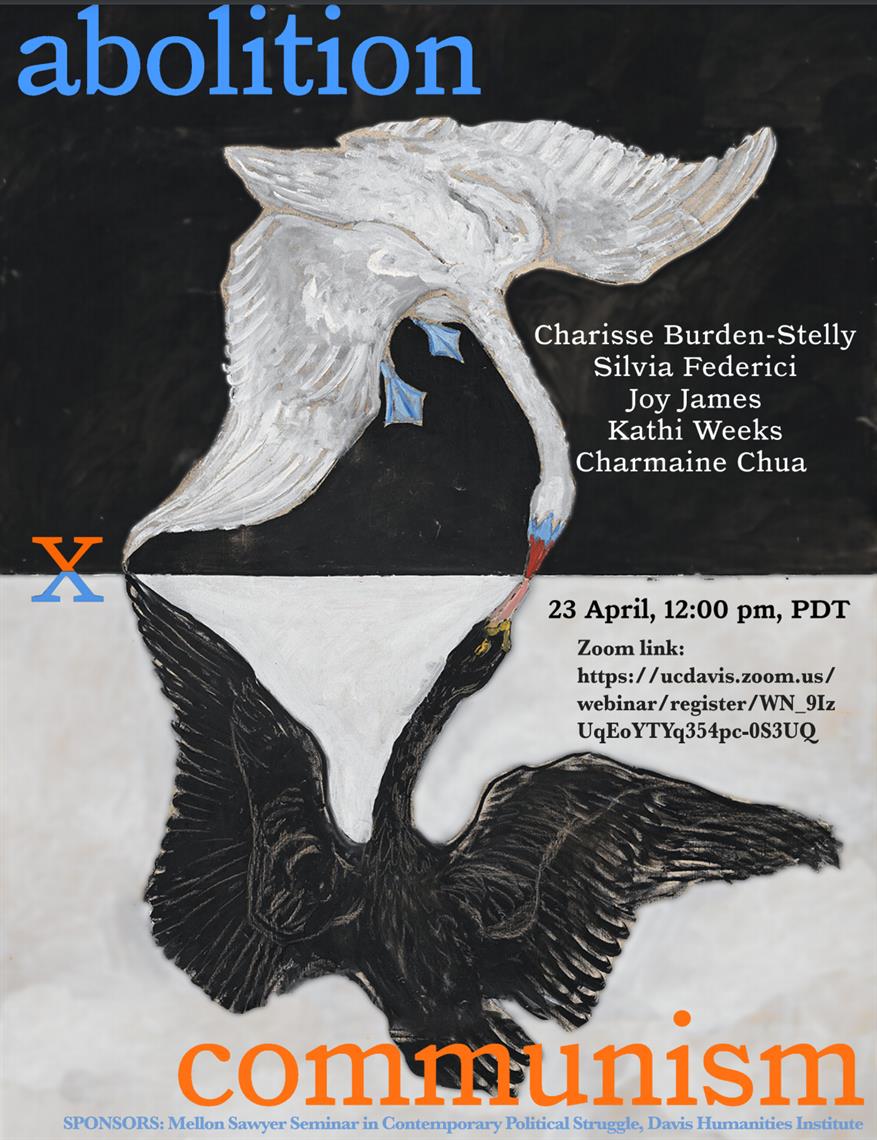 Event Type:
Forums, Discussions and Information Sessions, Free Events, Lectures and Seminars
Presented by:
UC Davis Humanities Institute
Mellon Sawyer Seminar in Contemporary Political Struggle
This online seminar brings together five scholar-organizers to discuss the overlaps and tensions between abolition and communism — not as official ideologies but as ideas on how to organize social existence.
Charisse Burden-Stelly — 2020-2021 Visiting Scholar in the Race and Capitalism Project at University of Chicago.
Silvia Federici — Professor emerita at Hofstra University, co-founder of the International Feminist Collective, organizer with the International Wages for Housework Campaign.
Joy James — Political philosopher and author who holds the Ebenezer Fitch Professorship of Humanities at Williams College.
Kathi Weeks — Professor of gender, sexuality and feminist studies at Duke University.
Charmaine Chua — Assistant professor in the Department of Global Studies at UC Santa Barbara.
Register here for this event.