Laughter Yoga
Monday, October 18, 2021, 12:10 – 12:50pm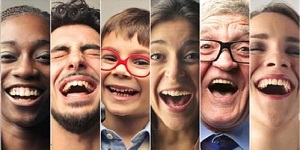 Location of Event:
UC Davis Campus
Event Type:
Free Events, Health and Wellness
Presented by:
UC Living Fit Forever Program
Experience how yogic breathing along with unconditional laughter can give you the "happy hormones" to build resilience and positivity in your daily life and work. No yoga ability or poses required! Led by Linda Kalb Hamm, M.Ed., C.L.Y.T. No prior yoga experience required - all are welcome. These sessions are open to all UC Davis and UC Davis Health Staff, Faculty and Students.
Register for the weekly session via Zoom, offered every Monday through December 2021. After registering, you will receive an email confirmation with information on how to join the sessions.