Theatre: "OJOXOJO (An Eye for an Eye)"
Saturday, April 10, 2021, 6 – 7pm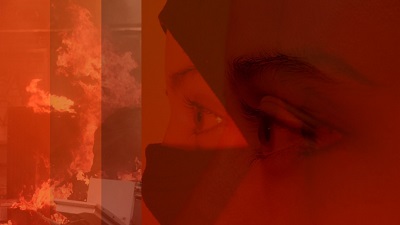 Location of Event:
UC Davis Campus
Event Type:
Arts and Entertainment
Presented by:
Department of Theatre and Dance
Verónica Díaz-Muñiz has gathered testimonies by women who have been victims of state violence in Chile and the U.S. to create her M.F.A. project, OJOXOJO (An Eye for an Eye). Created by Díaz-Muñiz and co-written with Kass Acevedo, the play centers on 2019 Chile's social upheaval, reflecting on it as a delayed consequence of the US-backed Chilean military coup of 1973. Connecting the Chilean struggle with the George Floyd uprisings of 2020, OJOXOJO analyzes the origin of violence in these contexts and questions our understanding of violence beyond the physical act. Contains depiction of violence and murder.