"Transcriptional Profiling Reveals Signatures of Latent Developmental Potential in Arabidopsis Stomatal Lineage Ground Cells"
Friday, May 28, 2021, 4:10 – 5pm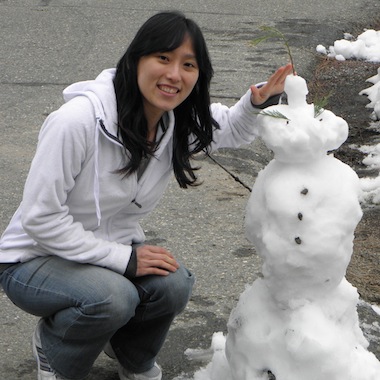 Event Type:
Free Events, Lectures and Seminars
Presented by:
College of Biological Sciences
Sponsored by:
Plant Biology Graduate Group
Speaker: Kimmy Chin-Min Ho, Assistant Research Fellow, Institute of Plant and Microbial Biology, Academia Sinica
Chin-Min graduated from UC Davis and got her postdoc training at Stanford University USA. Her research interests all center on the connection of cell division processes and cell fate determination—how do specialized cells get made in plants? As a postdoc, she used the Arabidopsis stomatal lineage (the asymmetric and stem-cell like population on leaf epidermis) to dissect the genetic underpinnings of cell fate, cell polarity and cell-cell communication in plants. Besides serving as a developmental model, the stomatal lineage produces an important cell type called stoma. Stomata are functionally important valves in the epidermis that are responsible for uptake of CO2 (subsequently used in photosynthesis) and for control of transpiration and water loss. She found a novel role for endoplasmic reticulum (ER)-plasma membrane contact sites in plant development. By approaches in computational and system biology, she identified molecular signatures of a rare cell type in leaf epidermis. Her lab studies leaf epidermal development and the function of membrane contact sites on signaling.
Via Zoom - ucdavis.zoom.us…
Contact cbsevents@ucdavis.edu for password