Doxies and Brews
Thursday, April 15, 2021, 5:30 – 6:30pm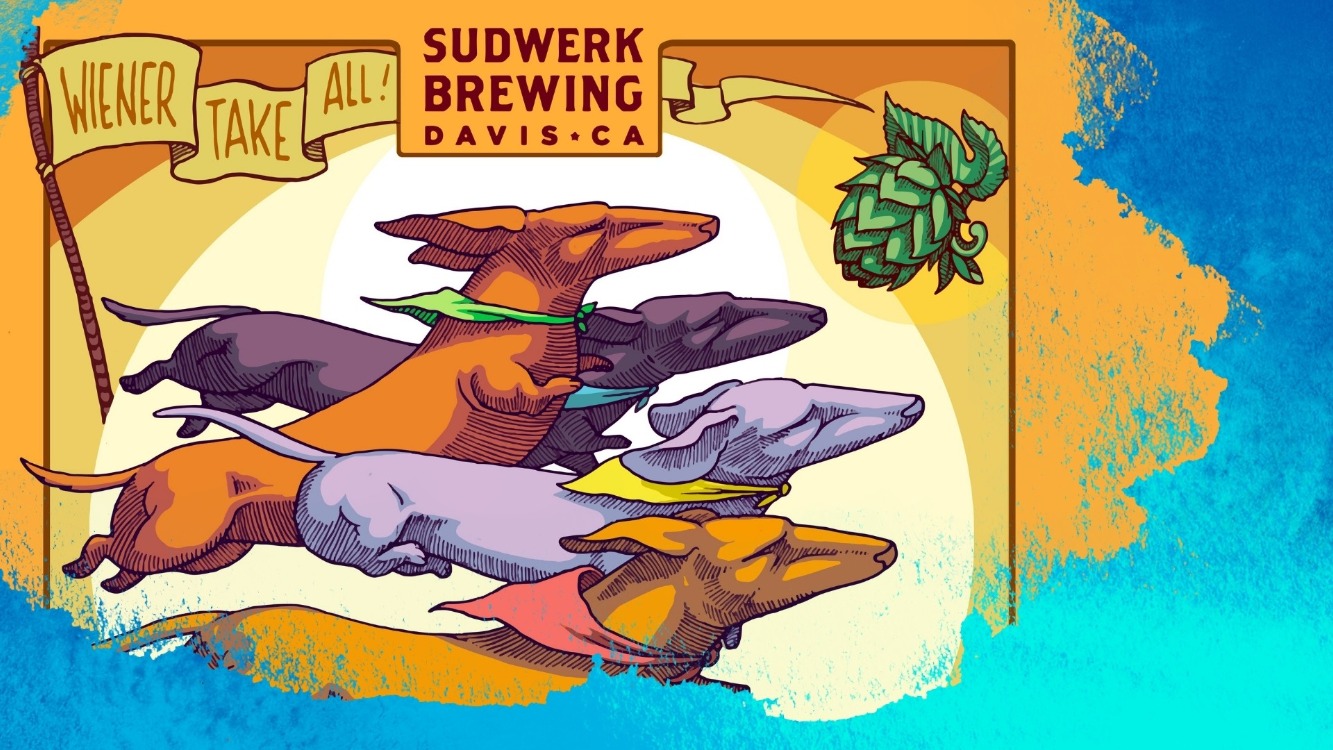 Event Type:
Forums, Discussions and Information Sessions, Free Events, Lectures and Seminars, Workshops and Training
Presented by:
Cal Aggie Alumni Association, UC Davis School of Veterinary Medicine
Sponsored by:
Sudwerk, Woodstocks
The Cal Aggie Alumni Association is proud to present, Doxies and Brews! Join us for a sneak peek of the Doxie Derby Mockumentary followed by a tasting of the new, limited edition Doxie Derby West Coast IPA in the Gunrock Series, brewed by Sudwerks Brewing Co. We'll hear from the School of Veterinary Medicine on the history of the Doxie Derby and how this Mockumentary came to be. Trent Yackzan and Ryan Fry, co-owners of Sudwerk Brewing Co. will lead a virtual tasting where you will learn about the new Doxie Derby West Coast IPA, as well as the fan favorite, the Gunrock, Hazy IPA. The Gunrock Beer Series is in partnership with UC Davis Athletics and Sudwerk Brewing Co.
Event registration for this event is free. Association Member will receive first access to register for this event. Members, check your mailbox for your invite.
For a limited time a mixed 4-pack or mixed case of the Doxie Derby West Coast IPA and the Gunrock Hazy IPA will be available for purchase. Beer can only be shipped in CA. Beer sales detail will be available soon.