Book Project: Panel with Author Ellen Forney - Mental Health Self-Care, Advocacy & Activism
Tuesday, April 13, 2021, 11am – 12:30pm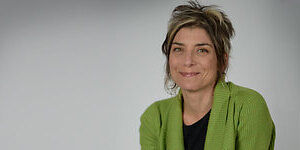 Event Type:
Forums, Discussions and Information Sessions, Free Events, Lectures and Seminars
Presented by:
Ellen Forney
Sponsored by:
Campus Community Book Project
A panel with Ellen Forney, book project featured author, on mental health self-care, advocacy, and activism and her latest book Rock Steady: Brilliant Advice From My Bipolar Life. 
Panelists include:
Ellen Forney, book project featured author
Claire Adams, UC Davis undergraduate & Ambassador, Each Aggie Matters
Puja Chadha, Associate Clinical Professor, Psychiatry and Behavioral Sciences; Associate Director of Education, Center for Reducing Healthcare Disparities; & Director of Faculty Education, Office of Health Equity, Diversity, and Inclusion
Megan Macklin (moderator), Program Manager, Office of Diversity, Equity, and Inclusion
Register here.
The 2020-21 book project features a yearlong program around graphic memoir Marbles: Mania, Depression, Michelangelo and Me by Ellen Forney, and the overall theme of mental health. See the calendar.