ELS Symposium
Friday, March 5, 2021, 9am – 5pm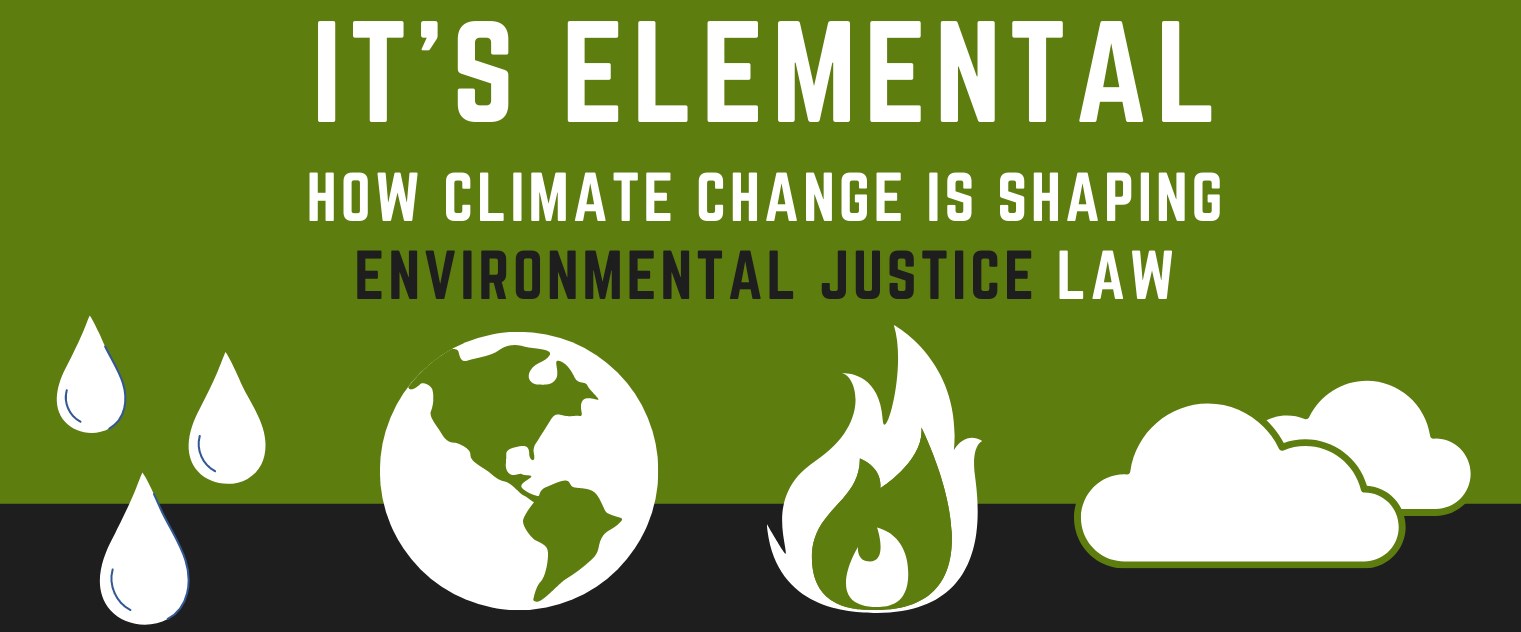 Location of Event:
UC Davis Campus
Event Type:
Conferences and Symposia, Environment and Sustainability
Presented by:
UC Davis School of Law
'It's elemental how climate change is shaping environmental justice law'
The 2021 UC Davis Environmental Law Symposium invites you to think critically about environmental justice issues as we bring together law and activism to address the disproportionate impact of environmental hazards on historically disempowered communities. Specifically focusing on low-income communities of color, join us as experts in law and policy as well as community advocates and organizers speak candidly about environmental justice challenges California faces today, the breadth and impact of these challenges on historically disempowered communities, and how we can work toward a healthy environment for all. 
 
REGISTER to receive the Zoom link.