Coastal and Marine Sciences Institute Climate Justice Seminar Series: D. Kapuaʻala Sproat
Monday, May 24, 2021, 1 – 2pm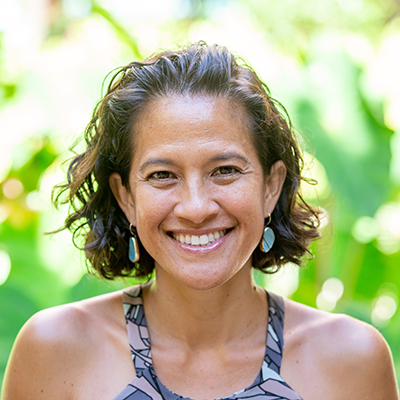 Event Type:
Lectures and Seminars
Presented by:
UC Davis Coastal and Marine Sciences Institute
Sponsored by:
UC Davis Coastal and Marine Sciences Institute, and Cooperative Institute for Marine Ecosystems and Climate
About the Speaker:
D. Kapuaʻala Sproat is a Professor of Law at the University of Hawaiʻi's William S. Richardson School of Law and Director of the Ka Huli Ao Center for Excellence in Native Hawaiian Law. Ka Huli Ao is an academic center that promotes education, scholarship, community outreach, and collaboration on issues of law, culture, and justice for Native Hawaiians and other Pacific and Indigenous Peoples.  Professor Sproat also directs the law school's Environmental Law Clinic and teaches doctrinal and clinical courses in Native Hawaiian and environmental law and legal writing.  In 2014, she received the Board of Regents' Medal for Excellence in Teaching, the University of Hawaiʻi's highest teaching award.  
Professor Sproat's areas of scholarship and interest include Native Hawaiian law, water law, indigenous rights, climate justice, the public trust doctrine, and natural resource protection and management.  In 2015, the International Union for the Conservation of Nature's Academy of Environmental Law named her the 2015 Environmental Law Education Award "Emerging Scholar."  Professor Sproat has a special interest in empowering and supporting Kānaka Maoli (Native Hawaiian) culture and communities and works to preserve the resources necessary to perpetuate her culture.
Register for this event here

Find out more about the series here